Taaa Daaaa!!!!! Here is our new toy.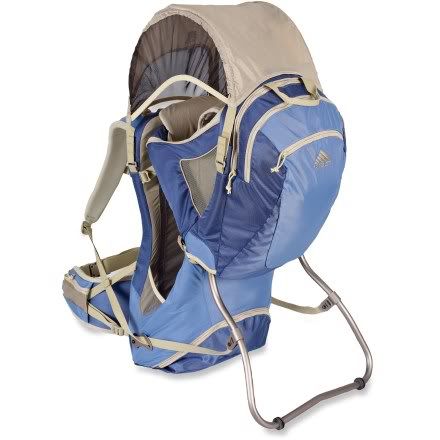 I am so excited. We have been married for 10 years and are on kiddo number 3 and we are
finally
getting one of these, in the past, we had to call my mom and ask to borrow hers which is 25 years old, yep, 25. The waist strap for the child on hers is broken so I have these horrific visions of my child falling out headfirst everytime I put my child in it. Yeah! Now I don't have to worry about that! Now I'm trying to figure out where to hike first.