Well, here you go, here are the pictures finally. The first picture is to remind you of what I looked like December 2, remember. . . my poor huge belly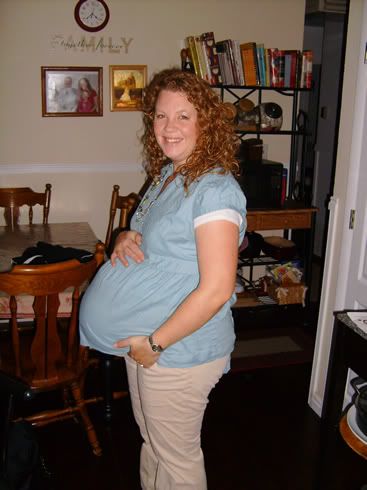 Here is what I look like now, not too shabby for a month later, I still look very pudgy but that will go in time. I feel pretty darn good about how quickly the belly is going down.
And here are the slideshows. The first is of our family pictures and tank's two week old pictures.
This next slideshow is from christmas and stuff until current. We start out with cake's dance recital, followed by chrismas pictures, then a funny picture of tank with his twin cousins all wearing shirts that say "silent night, yeah right" it cracks me up because the boys are just chillin' and the girl is screaming her head off. Then there is a great picture of tank in his new bath towel he got for Chrismas, a cute picture of tank and cookie together, followed by some pictures of my sister's kids and her daughter in her blessing dress. enjoy!