Well, I have a minute today so you lucky people get TWO posts from me! Here are some pictures of the deck, before and after.
These first few are the deck before, you can see why we needed to sand it down, it was in bad shape. The previous owners put laytex paint over the old stain so the only way to fix it was to sand it down completely, and restain. The sanding took about a month, the staining? A day.
Here are some before pictures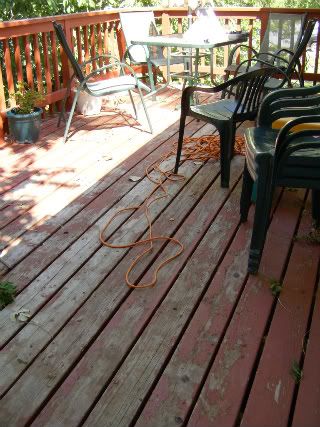 This is just a view of the general deck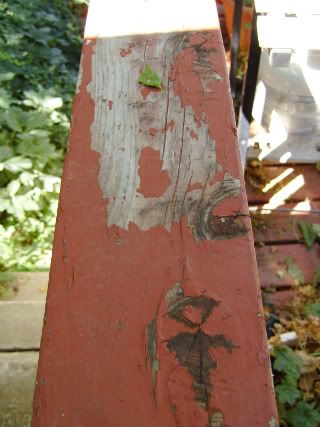 This shows how bad the paint was peeling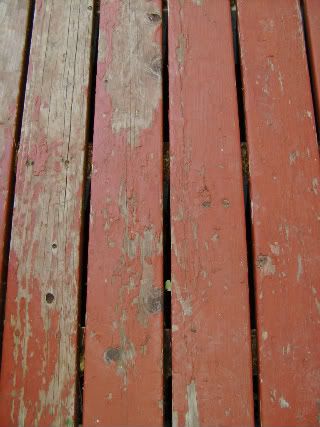 again, how bad the paint was peeling.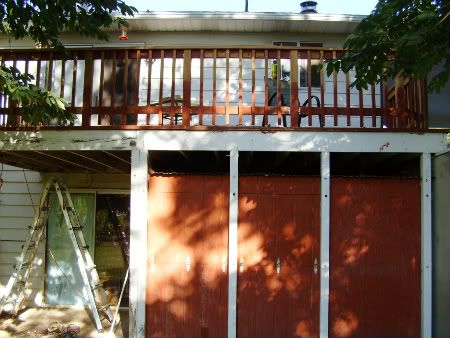 The view from the back yard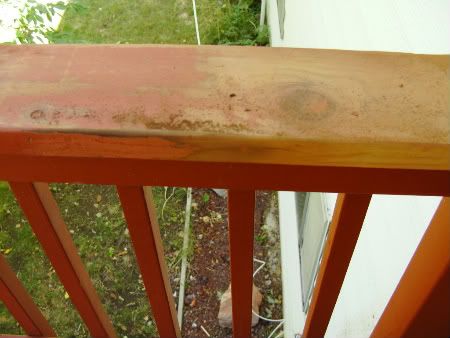 We were relieved to see that once we sanded down a little bit the wood was still good, we couldn't afford to replace the whole deck.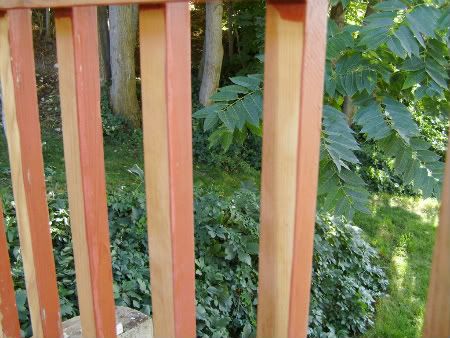 There were some parts that were particularly difficult, inbetween these railings was one, the other was the beams underneath which follow this picture.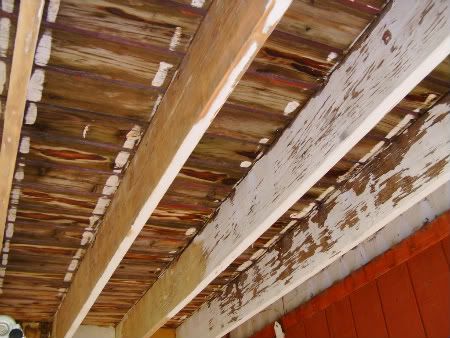 yep, these were hard.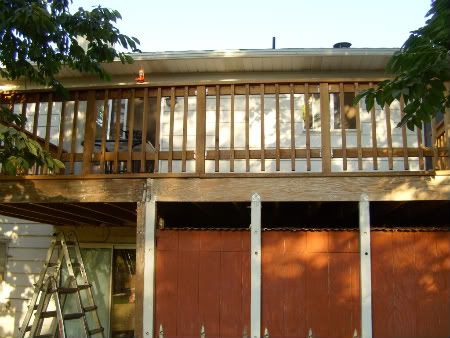 The back after it's all sanded and ready for stain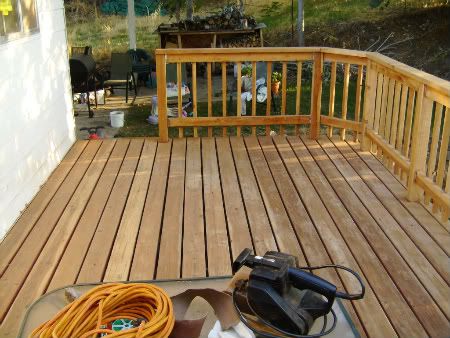 The deck all sanded and ready for stain.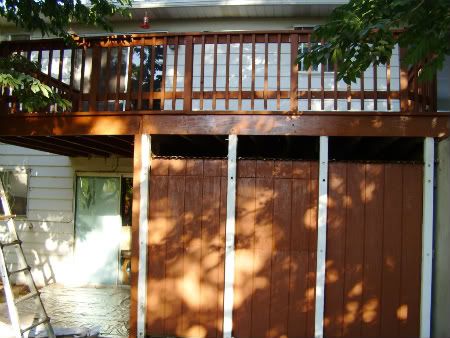 The back all stained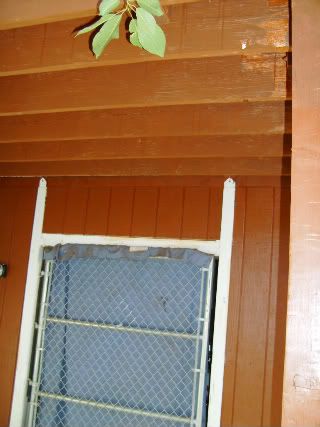 The beams all stained
The deck all stained, isn't it beautiful!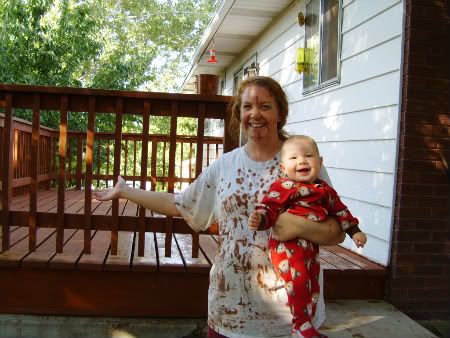 And lastly, me all stained! I was so happy to be done! I am still recovering, I'm starting to feel like I can function again but this was sooo hard, I hope to never had to do this again! Now that it's been done right, I should just have to restain every three to four years and that only takes one day, not a month.