Spring is coming and I am so excited! I can't wait for it to be warm and for the flowers to color my world. Today was wonderful, I have had all the windows wide open, it was almost 60 degrees here. Too bad it's not here to stay, tomorrow a new storm will roll in with slushy rain/snow. I have been going outside every day checking on the status of my bulbs (I planted 150 bulbs this last fall) and I am excited to announce they are coming up!! I also saw my first flower of the spring today, a beautiful yellow crocus, I love these flowers, they are the first of spring and so bright and beautiful.
here are some pictures of the bulbs coming up,in just a few more weeks my yard will have tons of color!!! Mabey even in time for Easter? Perhaps I'm hoping for too much. . .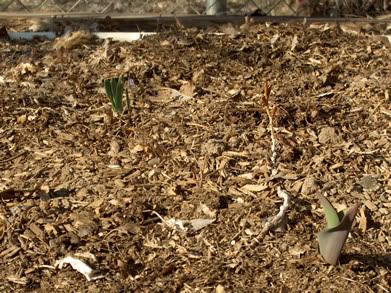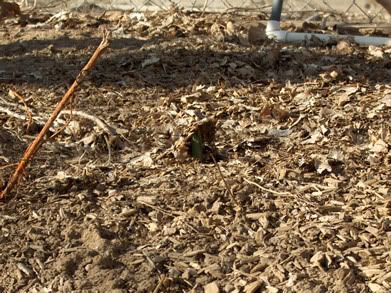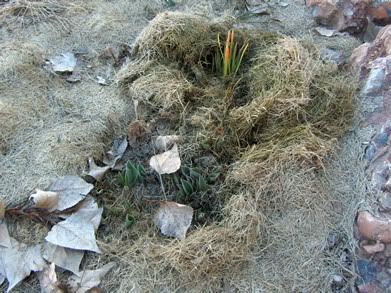 Oh, and our mole/gopher is back. Yipee, I guess it's time to get out the poison.