Well, it's been a while since I posted pictures of myself and my huge belly. I had Sushiboy take these this morning,
And here is one from the side
In other news, my sister had her baby last night all natural. Whew! She wanted to avoid another c-section and she was able to. She was waiting until the baby was born to find out the gender (like us!) And she had a 9'5" little girl! They picked a beautiful name and I'm so happy for her that she was able to avoid another c-section like she wanted to so badly.
Also, remember when we redid the front yard??? There was this patch that I needed to replant grass in.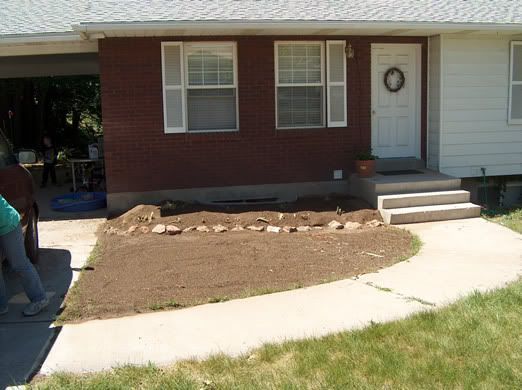 Well, here it is! I've never planted grass before so I am very happy to see it coming in so thick and nice. For a minute there I was wondering if it was going to come in or not, then within a few days it looked like that.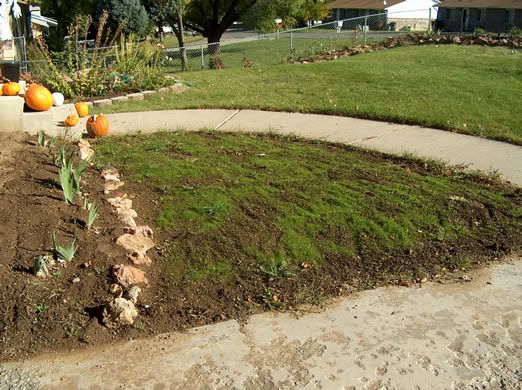 I have a doctors appointment today and we'll see if I'm still measuring big and if they still want to do another ultrasound to check on baby and it sounds like possibly move the date up. I have very mixed feelings about this. I know they're afraid I'll have a 10 lb baby but if I have it right before thanksgiving I won't be going to thanksgiving. I really don't want to be in the hospital on thanksgiving or sitting at home recovering alone while everyone else goes to thanksgiving with the family. So, while I would LOVE to be done early, I really hope we keep the Dec 2 date for the c-section so life will stay easy and my plans will all work out.