My first award! I feel so special! Thanks hoosiergirl!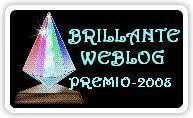 We are home and thank goodness. The funeral was different than I'm used to, a little more country to be specific. The drive was LONG, about 26 hours in two days. My feet were swollen up about as much as I've ever seen. It has taken two days of not doing much to get them better. I skipped the gym on tuesday and only did a half hour today because I was feeling light headed and nauseaus. Hopefully I can get back to my hour to an hour and a half soon. I am just so happy to be home. Now for the ABC's of me
Attached or single? Attached forever to Sushiboy
Best friend? HMMM, my oldest friend is Al, I have lots of great friends, not really one in particular at this stage of my life that is my BEST friend, I have lots of wonderful friends.
Cake or Pie? Bananna Crème Pie (yummy)
Day of Choice? Saturday, the day sushi is home and we spend time together as a family, unless I have Pampered Chef shows to do.
Essential Item? My laptop
Favorite color? Green
Gummy bears or worms? Bears.
Hometown? Salt Lake City, Utah
Indulgence? Sweets, things like candy bars (Skor bars, I love toffee), apple or peach crisp, or chocolate chip cookies
January or July? July - my birthday month!
Kids? Yes. Cookie monster, Cakes, and baby in the tummy
Life isn't complete.... without my family, all of them (extended too)
Marriage Date? May 13, our five year anniversary was Friday the 13th. People were freaking out when we told them when we planned on getting married. I guess we're not superstitions.
Number of Brothers and Sisters? 4 brothers and 4 sisters. I have to giggle when people talk about their "large" families of 4, I know what a large family is!
Oranges or Apples? Apples
Phobias? Ugh, spiders.
Quote? If you don't want temptation to follow you, don't act as if you are interested.
Reasons to Smile? My kids, sushiboy, our parrot baby, our beautiful home and yard, how incredibly blessed we are.
Season of Choice? Spring, I love it when everything comes alive again.
Tag Seven People? Sushiboy, Licorice Stick Lady, Karen, Michelle, Big Sis, Merritt, Fantastagirl. ALL of you receive the Brilliant Weblog Award, and we get to learn more about you! Yay!
Unknown Fact? I am not used to falling asleep at the same time as sushi, in fact I can't, he either needs to go to bed first or I need to go to bed first, I'm sure this comes from all the late night study sessions sushi has had and being a light sleeper. Hopefully I can get used to having him around again once he graduates.
Vegetable? Carrots
Worst habits? I can chatter on and on, and on.
X-Ray or Ultrasound? Ultrasound, definitely.
Your favorite food? Chocolate, fettucini alfredo, fresh veggies.
Zodiac sign? Cancer - the absolute worst sign to have: a disease no one wants followed by a grouchy animal.